Pür har kommit ut med två Vanity compacts en i lite ljusare färgskala, Dream Chaser, och en i lite mörkare mer skimrande färgskala, Goal Digger. Jag har testat Dream Chaser.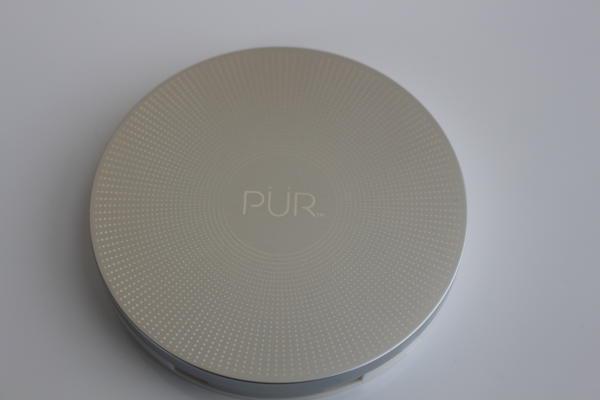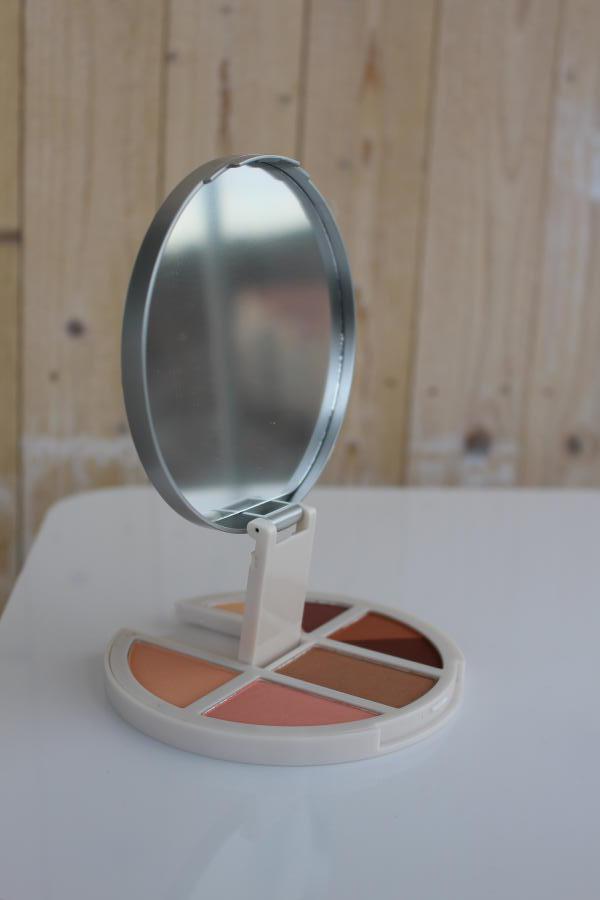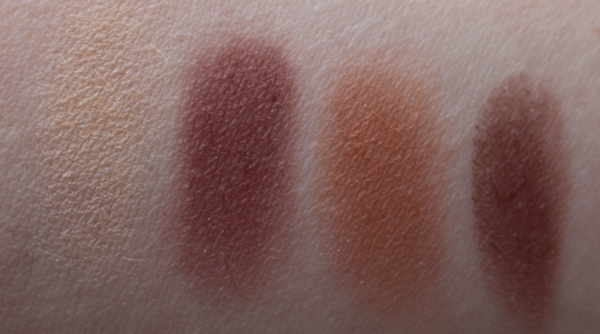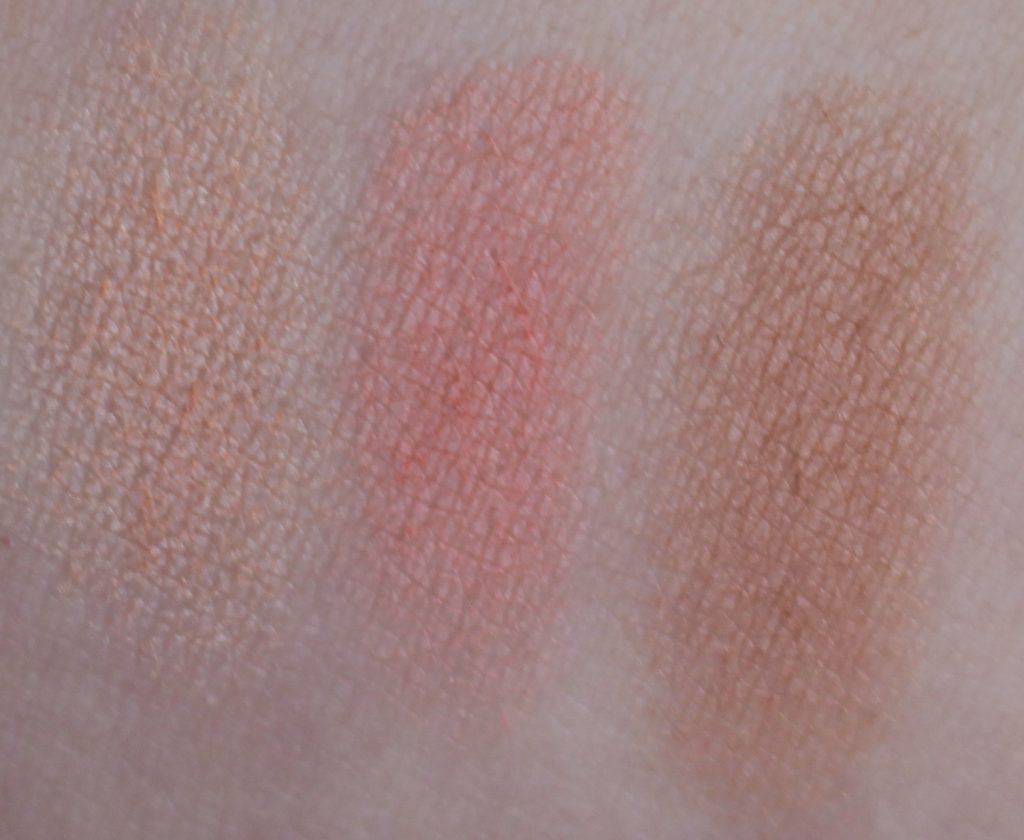 Båda paletterna innehåller en bronzer, ett rouge, en highlighter och fyra ögonskuggor. Själva paletten är rund, ganska platt och har en inbyggd spegel som går att fälla upp. Locket är snyggt silverfärgat. Dream Chaser har matt silverfärgat lock och som jag förstått det är locket på Goal Digger blankt silverfärgat så du lätt kan skilja de båda paletterna åt om du har bägge. På undersidan av paletten hittar du namnen på skuggorna. Perfekta paletter för en kvinna i farten.
Dream Chaser innehållet fyra neutrala ögonskuggor som är lättsuddade och fint pigmenterade. Den ljusaste syns inte så bra på swatchen ovan då den är väldigt lik min egen hudton. Alla skuggorna är swatchade utan primer.
Rouge, bronzer och highlighter är alla lite skimriga. Vill man ha ett diskret rouge är det bättre att vara lite lätt och försiktig på hade och bygga upp färgen för det är rikligt pigmenterat.
Jag har testat paletten och är mycket nöjd med Dream Chaser. Det är en användbar vardagspalett med fina neutraler och bra hållbarhet på skuggorna.
Jag skulle absolut kunna tänka mig Goal Digger också. Ögonskuggorna i Goal Digger är egentligen mer min smak men bronzern i den här paletten såg ut att passa mig bättre.
Pür Vanity Compact kostar ca 535 kr och ska finnas i butik sedan den 1 april.
Här kan ni läsa vad Linda skrivit om Dream Chaser.
Pür have come out with two new Vanity compacts one in a lighter color scheme, Dream Chaser, and one in a bit darker more shimmering color scheme, Goal Digger. I've tried Dream Chaser.
Both palettes contains a bronzer, a blush, a highlighter and four eyeshadows. The palette is round and quite slim with a built in mirror that can be folded up. The design is sleek with a silver colored lid. On Dream Chaser the silver lid is matte. As I've understand it the silver lid is shiny on the Goal Digger palette making it easy to tell the two apart if you have them both. On the bottom of the palette you can find the name of the shadows. A perfect palette for a woman on her way.
Dream Chaser contains four neutral eye shadows that are easy to blend and that have good pigmentation. The lightest is a bit hard to see in my swatch cause it's a close match to mi own skin tone. All of the shadows are swatched without primer.
Blush, bronzer and highlighter are all a bit shimmering. If you want your blush to look natural I think it's best to apply sparingly with a light hand and then build up the color if you want more color cause it's quite pigmented. 
I've tried the palette and is very happy with the Dream Chaser palette. It's a useful palette for every day with some really nice neutrals and the shadows last throughout the day. 
I could definitely get Goal Digger as well. The eyeshadows in Goal Digger is more me but the bronzer in Dream Chasers seemed to be a better match for me.