Idag var Lynette Cole internationell utbildare från PÜR i Stockholm för att presentera höstnyheterna från PÜR.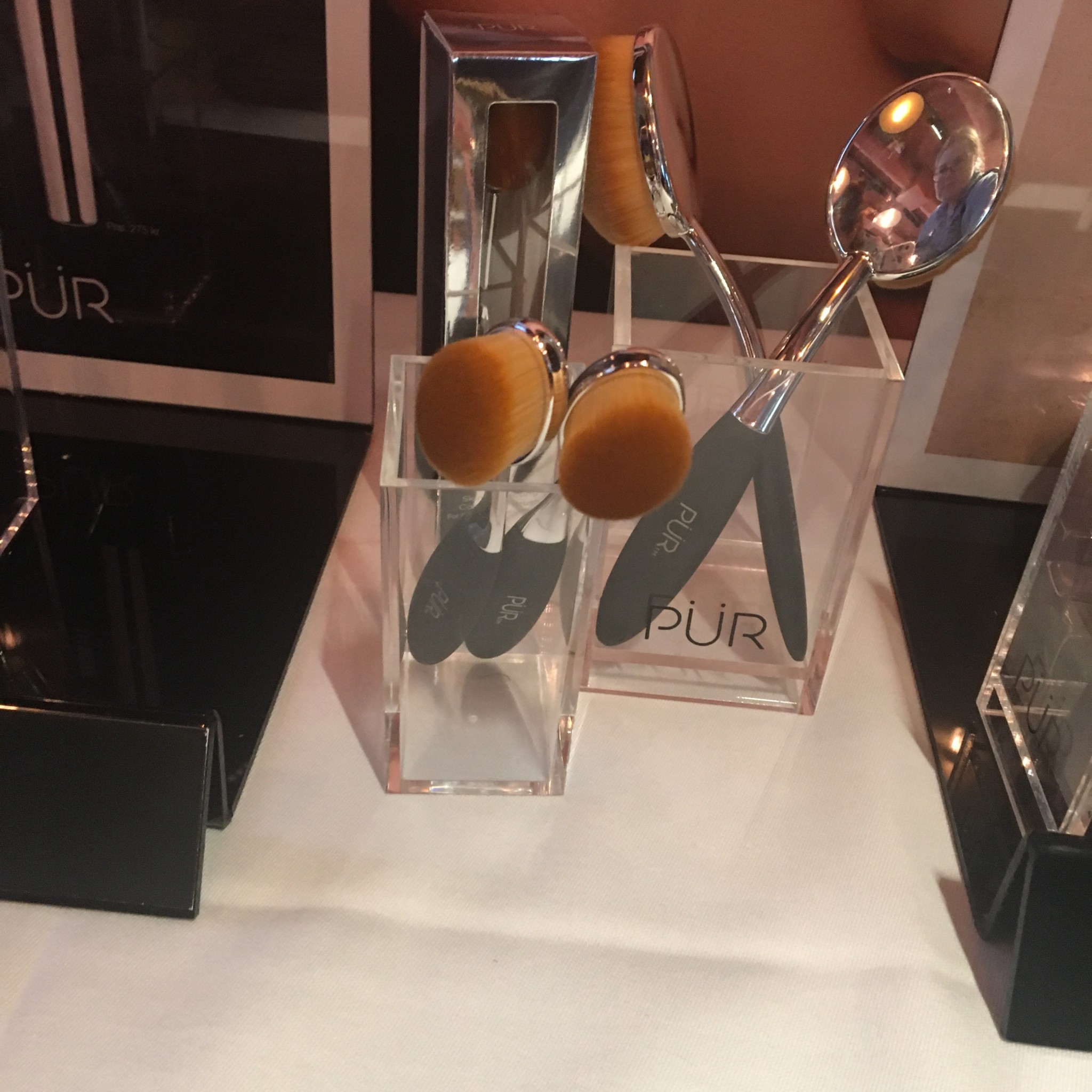 På plats på Haymarket bjöds det på en 3-rätters lunch (jag hade inte tid att stanna till desserten). Till förrätt bjöds det på god lax med pepparrotskräm. Jag gillar inte ens lax normalt sett. Sedan fick vi kyckling med matvete, sallad och grillade grönsaker. Mumsigt.
Lynette Cole presenterade höstens nyheter medan vi åt. Det var även en hel del information om vad produkterna INTE innehåller. Paletten Soirée Diaries ser fantastiskt fin ut och kommer säkert bli en storsäljare med sin användarvänliga färgskala. Min älskade Skin Perfecting Foundation Brush har fått ett nytt mer hållbart handtag. Det tackar vi för! Jag och många andra råkade ut för att handtaget gick av. Jag använde min ett tiotal gånger men sedan en dag stod jag helt plötslig där med bara ett handtag. Själva borsten? Den hade dykt nere i toaletten. Skin Perfecting Foundation Brush har även fått en lillebror, Skin Perfecting Concealer Brush, som jag ser fram emot att testa.
På dagens pressmöte var bland annat Elin, Kakan och från Daisy Beauty var förutom jag även Krizz, Kicki och Tina där.
Today Lynette Cole international educator from PÜR  visited Stockholm to present the fall news from PÜR.
The event took place at Haymarket where we was offered a 3 course lunch (I did not have time to stay for dessert). For appetizer we were served a good salmon with horseradish cream. Normally I don't even like salmon. Then we got chicken with salad and grilled vegetables. Yummy.
Lynette Cole presented the autumn news while we ate. There was also a lot of information about what the products don't contain. The palette Soirée Diaries looks fantastic and will certainly be a bestseller with its user-friendly color scheme. My beloved Skin Perfecting Foundation Brush has got a new, more sturdy handle. Thank you for that! For me and many others the handle broke on our brush. I used my a dozen times, but then one day I suddenly stood there with a handle without a brush on it in my hand. The brush itself? It went down the toilet. Literally. Skin Perfecting Foundation Brush has also gotten a baby brother, the Skin Perfecting Concealer Brush, which I look forward to trying out.