Autumn Rebels är höstkollektionen från IsaDora i deras gel nail lacquer formula. Kollektionen består av totalt tio lack samt ett nytt matte top coat. Jag har testat sju av lacken tillsammans med både det matta och det blanka överlacket. Otroligt fin kollektion. Jag älskar sådana här mörka dramatiska färger till hösten. Några av lacken är så mörka att det nästan ser svarta ut.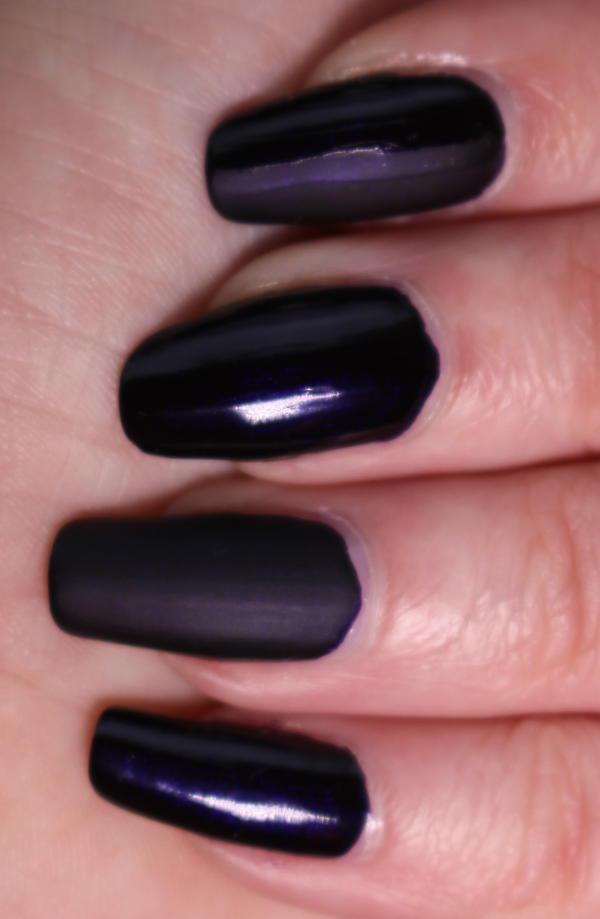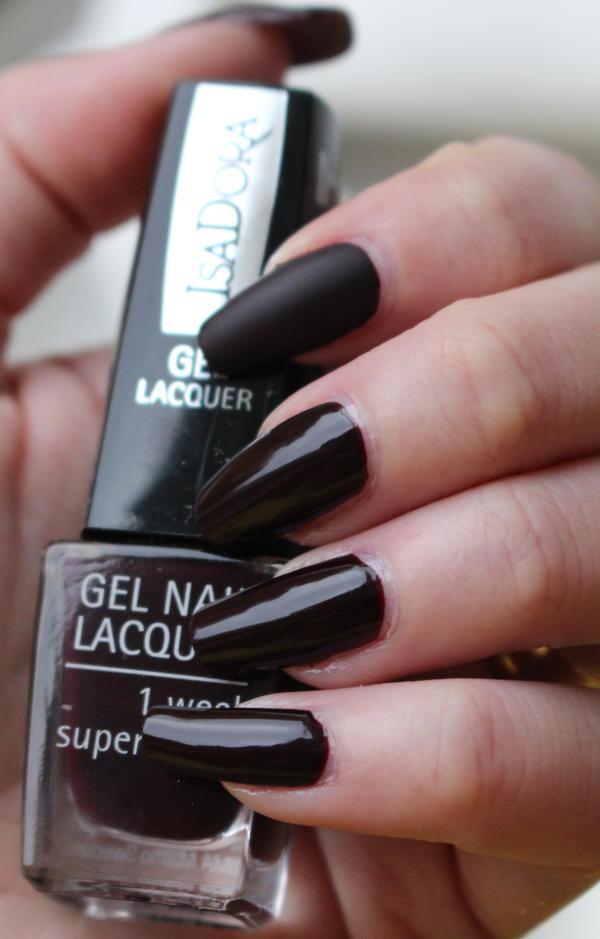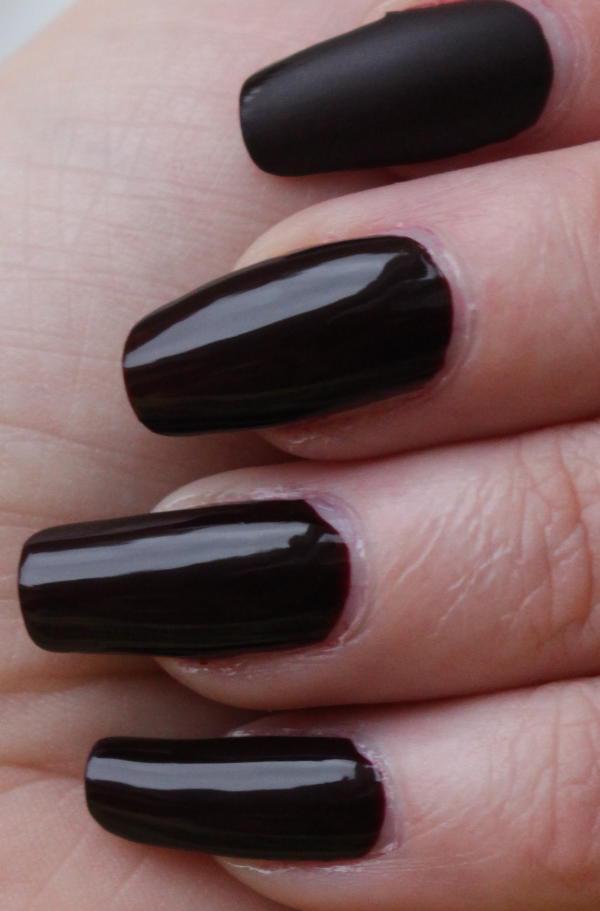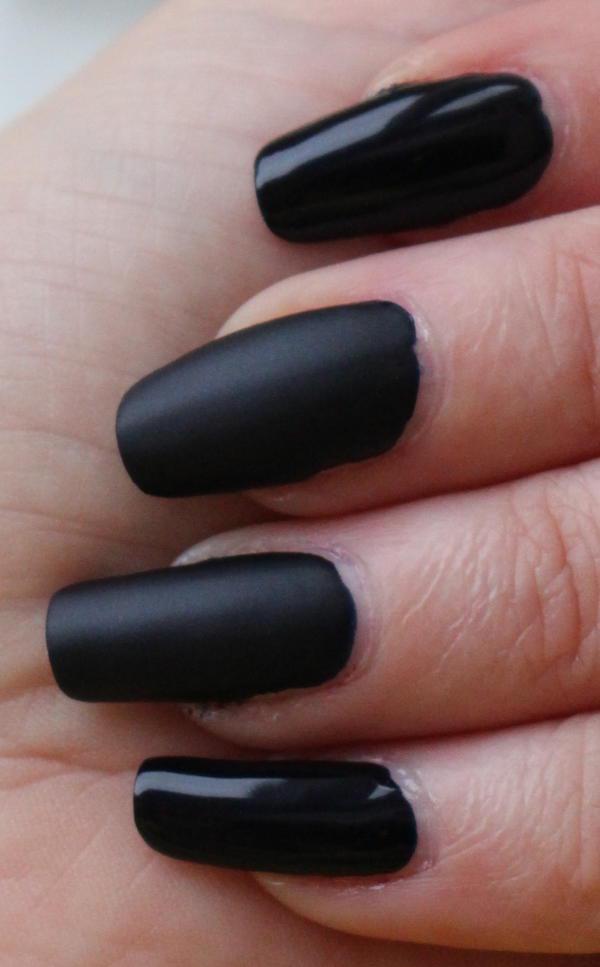 De flesta av lacken i Autumn Rebels kollektionen är mörka. Undantaget är Iced Coffee som Linda testat här.
Jag har testat alla lacken jag fick hem med det glossy top coatet på några naglar och det matta på några så att ni ska kunna se skillnaden. Jag föredrar egentligen glossy framför matte överlack men jag tycker det kan vara riktigt snyggt att blanda matte och glossy.
IsaDora Gel nail lacquer glossy top coat ger riktigt ordentligt blanka naglar. Deras matte top coat ger en härlig sidenmatt yta. Tyvärr håller inte lackningen med IsaDora gel nail lacquer bättre på mig än deras vanliga Wonder Nail gör. Åh andra sidan är rekommenderat pris bara 89 kr jämfört med 79 kr för deras Wonder Nail så det är otroligt billiga. Autumn Rebels lacken är dessutom otroligt snygga.
Jag gillar att de har både ett glossy och ett matte top coat på så sätt får du ut två lack av ett enda färgat lack för det blir verkligen otrolig skillnad beroende på om du använder det glossy eller det matta överlacket. IsaDora gel nail Lacquer härdas i vanligt ljus så ingen lampa behövs.
Autumn Rebels is the fall collection from IsaDora in their gel nail lacquer formula. The collection contains a total of ten shades and new matte top coat. I've tried seven of the shades together with both the matte and the glossy top coat. I love these kind of dark and dramatic shades for fall. Some of them are so dark that they almost looks black.
Most polishes in the Autumn Rebels collection are färg. One exception being Iced Coffee that Linda has shown  here. 
I've tried all the polishes that where sent to me with both the glossy and the matte top coat at the same time to show off the difference. I'm not really a big fan of matte polishes but mixed like this it can be a bit fun.
IsaDora Gel nail lacquer glossy top coat gives a very glossy result. The matte top coat gives a nice satin finish. Unfortunately I don't experience these as more long lasting then the regula IsaDora Wondernail polishes. On the other hand I don't care that much since the price for the both are pretty much the same. The Autumn Rebels collection is lovely.
I like that they have both a glossy and a matte top coat. That way you get two different polishes out of one shade. Cause they really look different depending on if you chose the glossy or the matte top coat. IsaDora gel nail lacquer doesn't require a lamp. They harden in regular light.