The Saharan och The Saharan II är två ytterligare ögonskuggepaletter från Juvia's Place. The Nubian och The Nubian 2 paletterna har jag redan visat er här.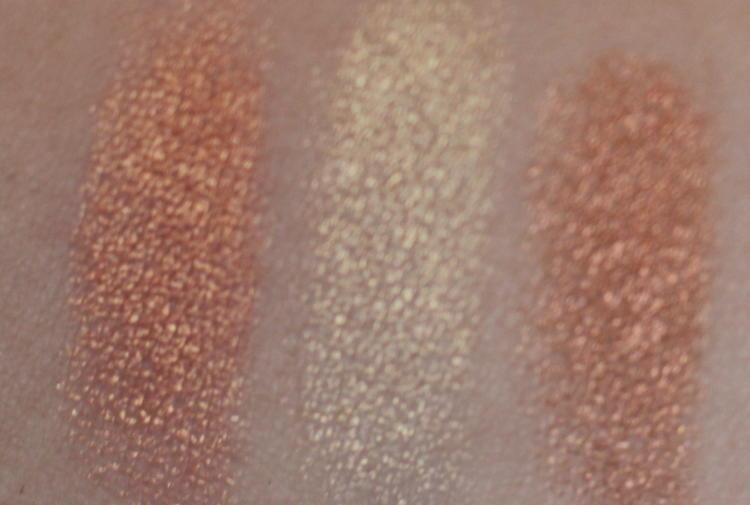 De guldiga och de roströda skuggorna i The Saharan tycker jag ser helt fantastiska ut. Den svarta skuggan i paletten, Chad, är jag väldigt nyfiken på att testa. Sofie som bloggade här på Daisy Beauty tidigare har visat lite olika makeup looker med Saharan paletten som ni kan hitta här och här. Hon tyckte att Chad var en av de mest lättarbetade svarta skuggor hon testat så den måste jag absolut ta och prova vid tillfälle. I Saharan II föll jag handlöst för de tre skuggorna i den mittersta raden, Berber, Nomad och Chefchaouen.
Båda paletterna är precis som The Nubian tillverkad av stadig kartong med magnetstängning.
Saharan kostar $ 20:00 och Saharan II kostar $ 21:00 om du beställer dem från Juvia's Place. Eftersom de ligger i USA så får du dock betala tull. De går även beställa från Beauty Bay. Hos Beauty Bay är Saharan II billigare (248.30 kr) än Saharan (373.20 kr). Jag köpte mina Juvia's Place paletter i ett kit på mellandagsrean hos Juvia's place.
The Saharan and The Saharan II are two other eye shadow palettes from Juvia's Place. I have already showed you The Nubian and The Nubian 2 palettes here.
I think that the golden and the rusty shadows in The Saharan palette looks amazing. I'm very curious to try the black eyeshadow, Chad, in this palette. Sofie who blogged here at Daisy Beauty before have shown a couple of different makeup looks using The Saharan palette that you can find here and here. She said that Chad was one of the most easy-working black shadows she had tried so I must definitely try it out. In The Saharan II palette I immediately fell for the three shadows in the middle row; Berber, Nomad and Chefchaouen.
Both palettes are just like The Nubian made of sturdy cardboard and has magnetic closure.
The price of The Saharan palette is $ 20.00 and the price of The Saharan II palette is $ 21.00 if you order them from Juvia's Place. I bought my Juvia's Place palettes as a bundle when they had a sale just after Christmas.