Här kommer ett svalkande hudvårdstips från mig. Om någon missat det så är det varmt i Sverige nu. Kicki tipsade för ett par dagar sedan om att förvara ansiktsmisten i kylskåpet. Det gör vi med. Fler och fler skönhetsprodukter har fått flytta in i kylskåpet den här sommaren. Ansiktsmist, micellärvatten och sheet masks. Vad mer kan behövas i ett kylskåp?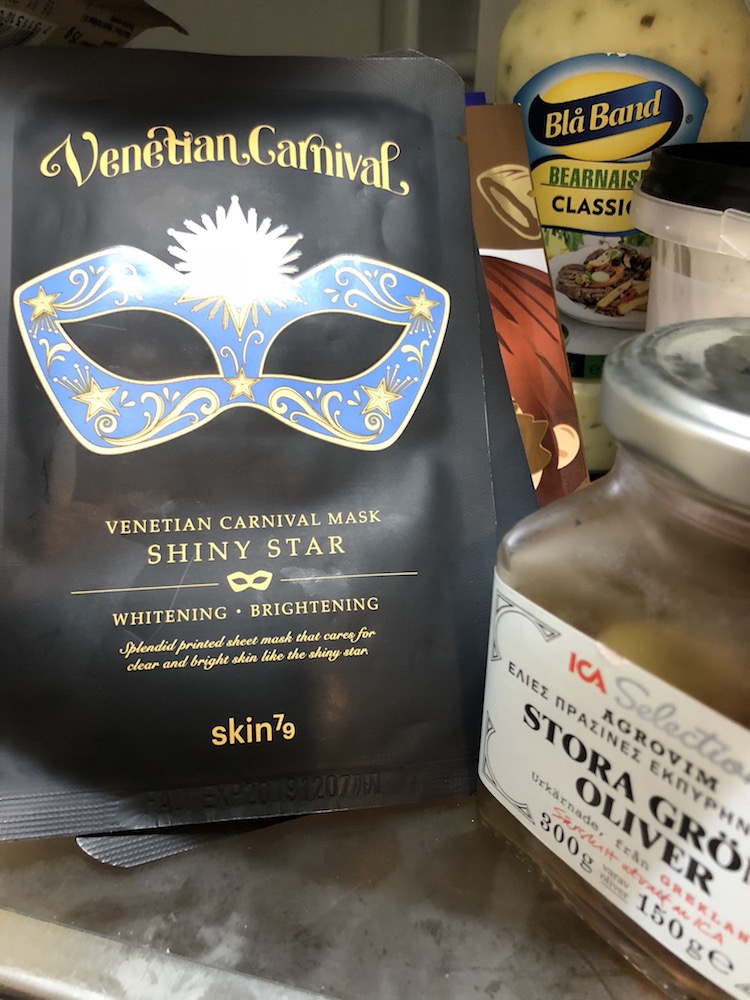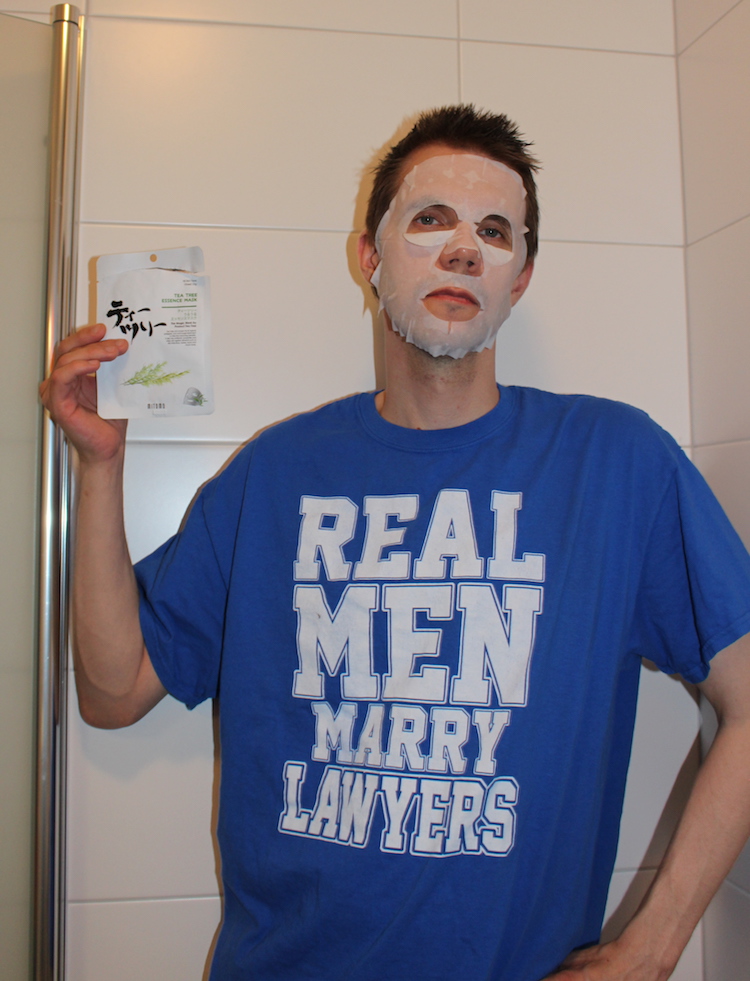 Att avrunda kvällen med en kylande sheet mask som fått ligga i kylskåpet och bli ordentligt kall är väldigt, väldigt trevligt kan jag bara meddela. Har ni inte provet än föreslår jag att ni genast springer och lägger en mask på kylning och testar redan ikväll.
När jag ändå pratar sheet masks tänkte jag tipsa om det japanska märket MITOMO som har riktigt bra och prisvärda sheet masks. De har flera att välja mellan beroende på vad du önskar för effekt och priset på de olika maskerna ligger mellan ca 20-45 kr så man kan lätt kosta på sig några stycken utan att det blir speciellt dyrt.
Än har vi bara hunnit testa MITOMO Snail + EGF sheet mask (33 kr) och MITOMO Tea Tree essence mask (35 kr) men både var riktigt trevliga.
Jag testade Snail + EGF. EGF  (Epidermal Growth Factor) som ska hjälpa till att reparera skadade celler och framställa nya vilket leder till  ökad elasticitet. Masken innehåller även bland annat snigelextrakt, aloe vera, karbamid och hyaluronsyra. Jag var lite tveksam då jag testat en sheet mask med snigelextrakt tidigare och den var lika slemmig som en snigel. Kändes otrevligt att ha den på då jag inte kunde komma från tanken att jag hade en jäkla snigel i ansiktet. Några sådana problem hade jag inte med MITOMO Snail + EGF Sheet mask. Den hade ordentligt med serum men kändes inte slemmig. Huden blev ordentligt återfuktad och fin.
Hjalmar testade MITOMO Tea Tree essence mask och fick en ny favoritmask. Den ska hjälpa mot hudproblem som t.ex.  akne, finnar och pormaskar. Hjalmars hud blev lenare och mer återfuktad än den någonsin varit. Dessutom blev den klar och fin. Jag blev väldigt nyfiken på att testa den här jag med.
Glöm inte att stoppa in sheet masksen i kylskåpet innan du använder dem för en extra svalkande effekt i sommarvärmen. Det är verkligen så skönt!
Here's a cooling skincare tip from me. If anyone have missed it, it's really warm in Sweden this summer. It seems to be a very warm summer everywhere this year. Of course we keep a face mist in the fridge. Actually more and more beauty products have moved into the fridge this summer. Face mists, micellar water and sheet masks. What else can one needed in a refrigerator?
To finish the evening with a cooling sheet mask that has been in the fridge and gotten well cold is very, very nice I can tell you. If you haven't tried it yet I suggest that you immediately run and put a mask on cooling and try it out tonight.
When we speak sheet masks, I thought I'd share a tip about some really nice and price worthy sheet masks.  The Japanese brand MITOMO that has really good and affordable sheet masks. They have many different masks for different needs to choose from and the price of the different masks is really affordable.
So far we have only tried the MITOMO Snail + EGF sheet mask and MITOMO Tea Tree essence mask but they are both very nice.
I tried the Snail + EGF. EGF (Epidermal Growth Factor) is supposed to help repair damaged cells and produce new cells which leads to increased elasticity in the skin. The mask also contains snail extract, aloe vera, urea and hyaluronic acid. I was a bit hesitant when I tried this cause the last time I tried a sheet mask with snail extract it literary felt like I had a snail on my face. It was unpleasant to wear and I couldn't shake off the feeling that I had a freaking snail on my face. I didn't have any such problems with the MITOMO Snail + EGF Sheet mask. It had a good amount of serum but didn't feel slimy like a snail on my face. The skin felt nicely moisturized after I've used this.
Hjalmar tried the MITOMO Tea Tree essence mask and got a new favorite mask. The masks is suppose to help against skin problems such as acne, pimples and blackheads. Hjalmars skin became nicer and more moisturized  than it ever had been. In addition the skin looked nice and clear. I'd really like to try this one as well.
Now don't to put the sheet mask into the refrigerator before using them for an additional cooling effect during the summer heat. It feels really nice!