MAC Fruity Juicy är MAC:s sommarkollektion 2017 och bjuder på en härlig tropisk frukt cocktail. Vackra förpackningar som skriker sommar. Dessutom ingår Fix+ med kokosdoft i kollektionen, blir det mer somrigt än så?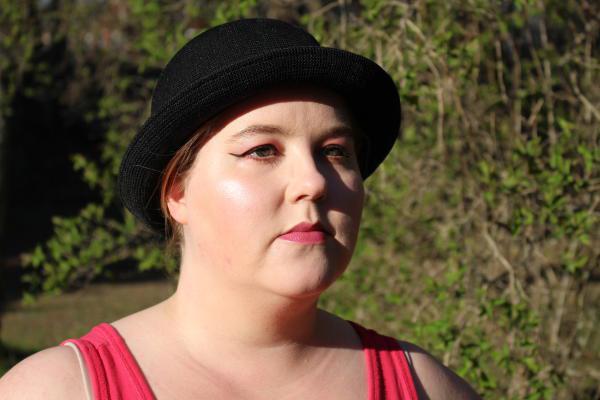 Jag tycker MAC Fruity Juicy ser hur fin ut som helst! Jag har fått hem två produkter från kollektionen MAC Eyeshadowx6 A La La (465 kr) och MAC Cremesheen Glass La Salsa (220 kr). Jag blev överlycklig när jag öppnade upp paletten A La La. Jag har fullständigt förälskat mig i ögonskuggor i den här typen av bäriga toner den senaste tiden. Cremesheen Glass La Salsa beskrivs som en mjuk lila färg men jag skulle precis som Sofie beskriva den mer som en mörkt rosa med en hint av lila. La Salsa är fin men jag är inte så förtjust i läppglans.
Jag har i alla fall redan hunnit testa båda produkterna som ni ser ovan. Skuggorna är lättsuddade och smular inte med undantag för den glittriga (Arriba) där det kan bli lite nedfall.
MAC Fruity Juicy släpps online den 25:e maj och i butik den 8:e juni.
Här kan ni se vad övriga Daisy Beauty bloggare skrivit om kollektionen. Hos Temptalia kan ni ses swatches av stora delar av kollektionen.
Förutom den palett jag fått hem blev jag mest sugen på FIX+ med kokosnötsdoft och Pearlmatte Face Powder som ni kan se hos Hilde.
MAC Fruity Juicy is the summer collection 2017 from MAC. Here they are serving a tropical fruit cocktail. The packing is beautiful and screams summer. In the collection you'll also find a coconut scented Fix+, does it get more summer than that?
I think the MAC Fruity Juicy collection looks lovely! I got two products from the collection to try. The MAC Eyeshadowx6 A La La  and MAC Cremesheen Glass La Salsa. I was thrilled when I opened up  The MAC Eyeshadowx6 A La La. I've totally fallen in love with these kind of berry toned eyeshadows lately. Cremesheen Glass La Salsa is described as a soft purple but I would say it's more of a dark pink with a hint of purple. La Salsa is pretty but I not much of a lipgloss kind of woman. 
I've already tried both products as you can see above. The eyeshadows are easy to blend and doesn't smudge with the exception of the glittery (Arriba) which can have some fall down. 
MAC Fruity Juicy are available in Scandinavia online from May 25 and in stores from June 8. 
Temptalia have swatched almost the entire collection here. 
Except for the palette I received I really think I need the coconut scented FIX+ and the Pearlmatte Face Powder.