Jag lyckades bryta tre av mina naglar så nu fick det bli korta naglar ett tag. Passade på att muntra upp mig med att göra en konfettidesign.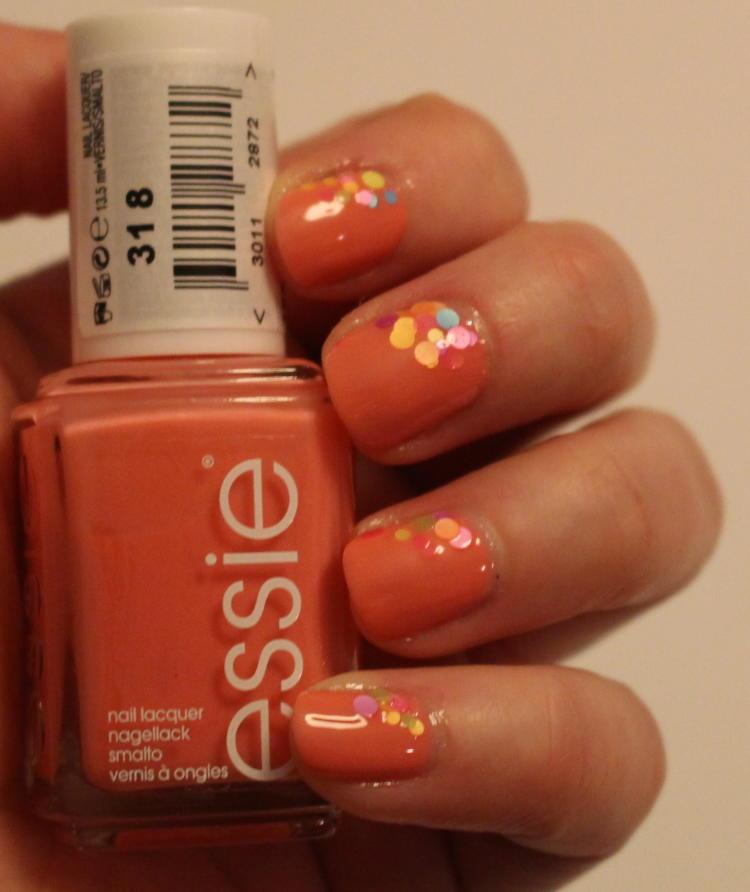 Jag har använt mig av Essie Resort Fling (en av Sofis Essie Favoriter) och Nailfetti från Twinkled T. Ovan ser ni två lager av Essie Resort Fling och lite Nailfetti på det. Sedan har jag avslutat med Sally Hansen Miracle Gel Top Coat. Enkla och roliga konfettinaglar som variation till alla mörka vampiga höstfärger och glittriga julkollektioner. Lite roligt och spralligt så där.
En enkel design att göra men lite pilligt att plocka upp och placera konfettin.
I managed to break three of my nails so now it would be short nails for a while. Decided to cheer me up with a confetti nail design.
I have used Essie Resort Fling (one of Sofis Essie Favorites) and Nailfetti from Twinkled T. Above are two thinn coats of Essie Resort Fling with some Nailfetti on top. Then I finished it up with Sally Hansen Miracle Gel Top Coat. Simple and fun confetti design as a variation to all dark vampy autumn colors and the sparkling Christmas collections. A fun and festive manicure.
This is a easy to-do manicure but it takes some patience to pick up and place the confetti.