Jag passade på att få en håruppsättning gjord inför Swedish Beauty & Cosmetics Awards galan. Utsläppt hår har liksom en tendens att fastna i paljettklänningar märkte jag.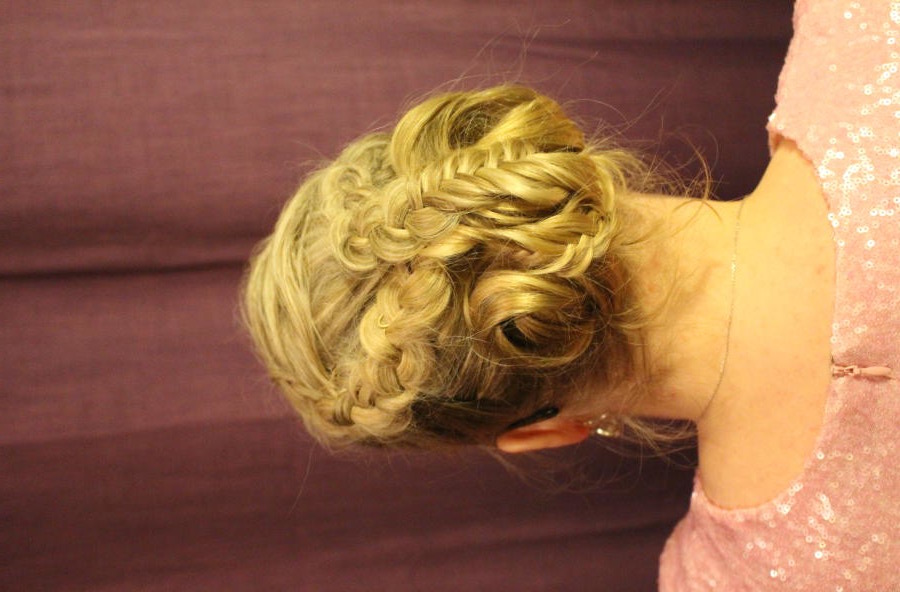 Eftersom det inte är varje dag man går på gala, i alla fall är det inte varje dag jag gör det, och jag själv inte har tålamod att hålla på med någon mer avancerade håruppsättning lät jag fina Katja på Holland Hair West här i Stockholm fixa mitt hår inför SBCA 2016. Eftersom flätor fortfarande är trendigt och jag inte ville ha något allt för strikt så körde vi på just flätor. Fläta är dessutom lite av en go-to frisyr för mig. De här bilderna är tagna när jag kom hem från galan så frisyren höll bra hela kvällen.
I decided to go to a hair salon to get my hair ready before the Swedish Beauty & Cosmetics Awards gala. I realized that your hair have a tendency to get tangled up with your dress when you're wearing sequins.

Since it's not every day you go to a gala, well at least it's not every day for me, and I have absolutely no patience when it comes to styling my hair I booked an appointment with the lovely Katja at Holland Hair West here in Stockholm to get my hair done for the gala night. Since braids are still trendy and I didn't want a to strict up-do we decided to go for a braided up-do. Braids are also my go to hair style of choice. The photos are taken after the party at approximately half two in the morning so it survived the partying quite nicely.