Terry De Gunzburg Fruit Défendu är en härligt frisk och fruktig doft som blivit en riktig vårfavorit hos mig.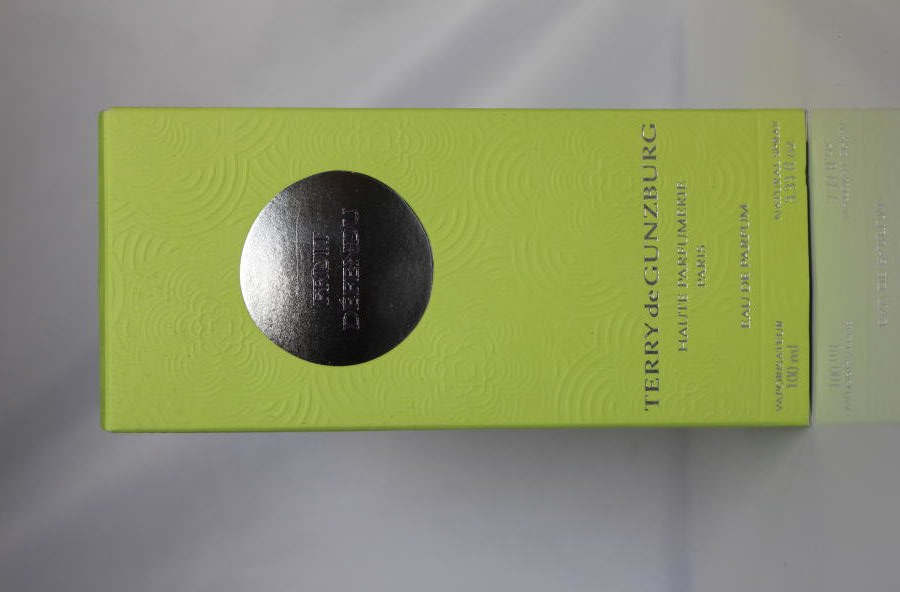 Till och med färgen på den här känns fräsch. Terry de Gunzburg tog hjälp av Michel Almairac, parfymör vid Robertet, när han skapade denna doft. Doften är inte ny för i vår utan jag tog och beställde hem den här runt jul när Skincity hade rabatt på By Terry parfymerna. Jag hade inte ens doftat på den här tidigare så det var verkligen en chansning men det visade sig vara en chansning som gick hem. Jag gillar verkligen den här doften som inte är allt för tung.
Min arbetsplats ska vara tillgänglig för alla vilket bland annat innebär att vi inte får använda tunga parfymer på jobbet. Jag använder sällan parfym alls, men det händer och då försöker jag att använda dofter som inte är allt för tunga. Den här tycker jag uppfyller det. Det är en ganska lätt doft men inte alls tråkig.
Toppnoter: Italiensk bergamot, ananas, mango.
mellan: Turkisk ros, rosépeppar.
bas: Vit mysk.
Terry De Gunzburg Fruit Défendu is a lovely fresh and fruity scent that has become a real favorite scent for spring for me.
Even the color feels fresh. Terry de Gunzburg themed up with Michel Almairac to create this scent. This scent isn't new for this spring. I bought it from Skincity around Christmas when they had a deal on the By Terry perfumes. I hadn't even smelled this scent before so it was a risk but as it turned out it was a well taken risk cause I really like this scent. The scent isn't too heavy.
My work place is suppose to be available for everyone and in that lays that we're not suppose to wear heavy perfumes to work. I rarely wear perfume at all when I'm at work but it happens but then I try to wear lighter scents that are less likely to disturb anyone. I think this scent qualifies. It's a relatively light scent but not at all boring.
top notes: Italian bergamot, pineapple, mango
middle: Turkish rose, rosé pepper
base: White musk